Master Professional Logos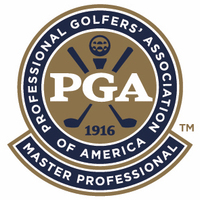 The PGA Master Professional logo is intended for use by active Members of the PGA of America who have completed the Master Professional program. For brand and usage guidelines, please refer to the documents on the PGA Logo main page.
Click the link for the logo that best suits your needs: 
Master Professional Logo
Executive Management
Golf Operations
Teaching & Coaching
Stars
---
Embroidery files can only be opened in a specific software used in conjunction with an embroidery machine. By clicking the download link, the file will save to your "Downloads" folder on your computer. From there you can save to your desktop or attach to an email.
---