PGA LEAD
PGA LEAD - A Leadership Development Program for PGA Members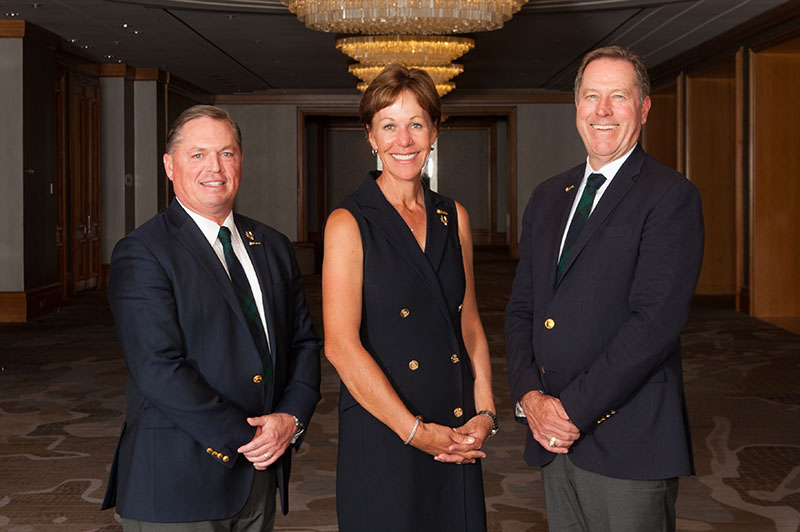 President Suzy Whaley, PGA/LPGA; Vice President Jim Richerson, PGA; and Secretary John Lindert, PGA
Are you ready for the challenge of volunteer leadership in the Association? What are the facets of leadership that will assist you in your journey? PGA LEAD, a leadership development program was designed specifically to identify, mentor and progress PGA Members from diverse backgrounds along a guided path to volunteer leadership roles in the Association at the Chapter, Section and National levels.  Incorporating dimensional differences into the PGA leadership ranks helps position the Association for success for the near future and beyond. The primary goal of PGA LEAD is to establish a deep bench of diverse PGA Members who are prepared to ascend to and through the volunteer leadership ranks of the Association. PGA LEAD also assists in developing PGA Members who desire to serve and make an impact on nonprofit boards within the communities where they work and live.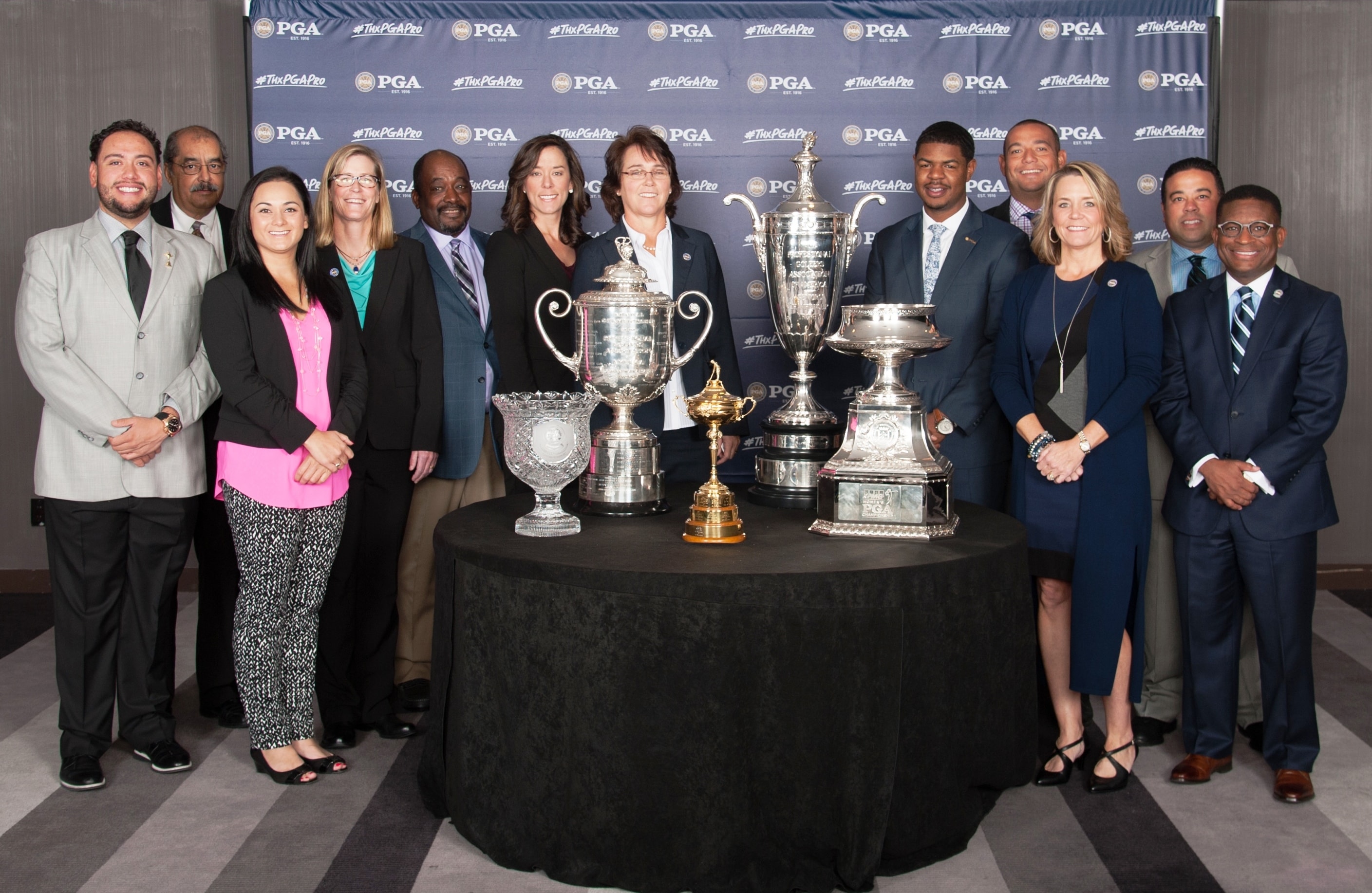 PGA LEAD, Cohort I, Class of 2016-2017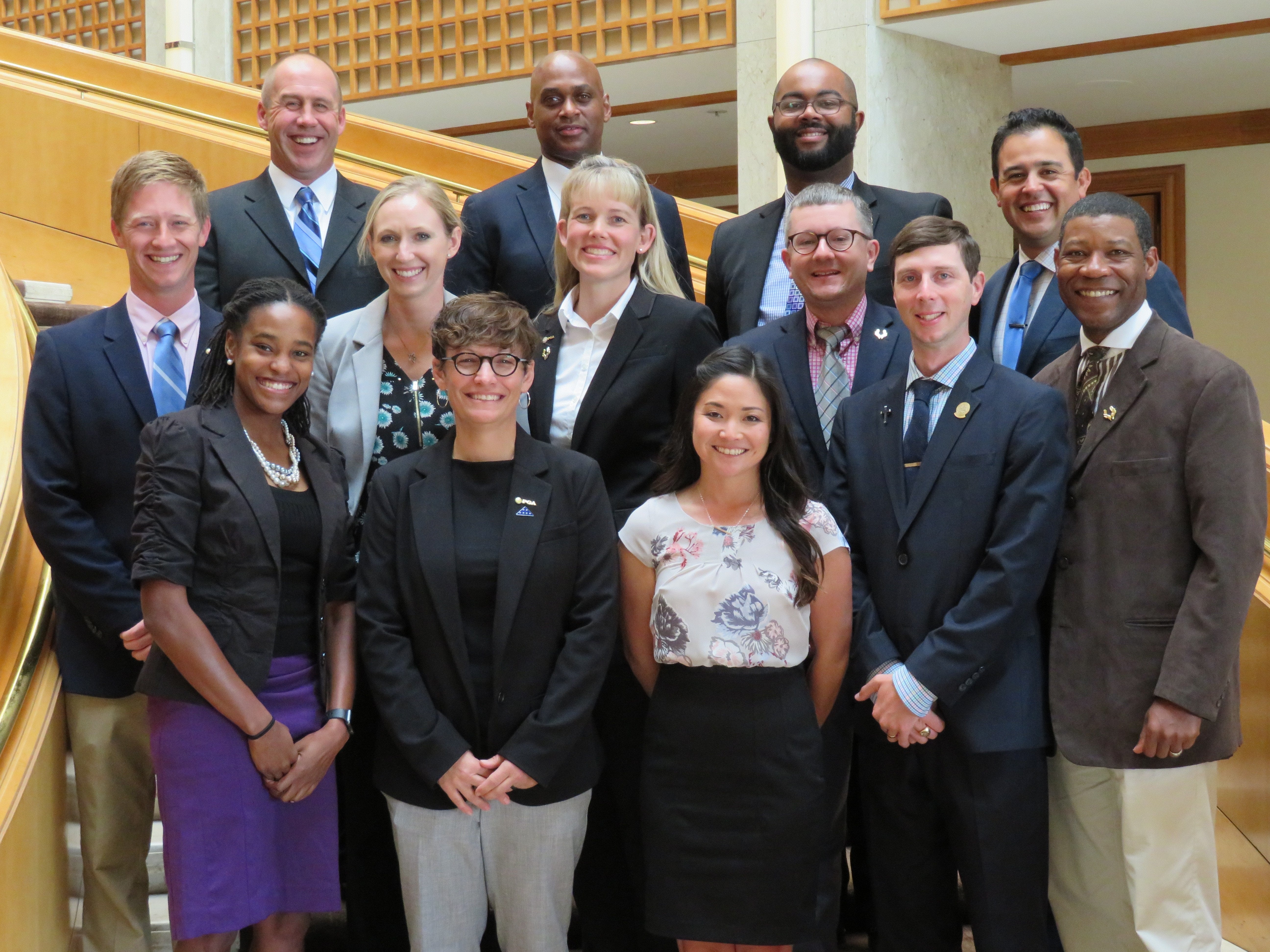 PGA LEAD, Cohort II, Class of 2017-2018
Overview
Each PGA LEAD Class is comprised of up to 15 PGA Members who participate in a specialized leadership development experience that is tailored to meet the needs of the participants.  The program welcomes PGA Members who are early on in their leadership development experience, as well as those who are more seasoned.  Programming includes the following areas of focus:
Board Governance
Conducting Effective Board and Membership Meetings
Pillars of Leadership
Developing Your Leadership Presence
Public Speaking and Presentation Essentials
Social Media and Developing Your Digital Brand
Personal Branding and Promotion
Diversity & Inclusion
StrengthsFinder® and Fascination Advantage®
Through PGA LEAD, participants have a unique opportunity to engage in leadership and networking activities, and to develop their leadership acumen with the support of PGA of America executives and staff, as well as business leaders inside and outside the golf industry.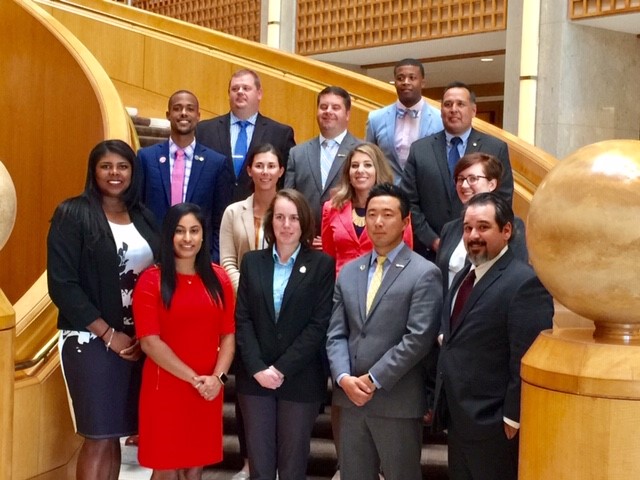 PGA LEAD, Cohort III, Class of 2018-2019
Annually, PGA LEAD participants gather in person at Association functions, such as the PGA Merchandise Show and the PGA Annual Meeting to witness leadership in action and personally connect with each other, industry colleagues, and further develop their professional networks. (Travel-related expenses to at least one function annually are reimbursed by the Association.)  PGA LEAD participants also convene monthly via video conference.
Eligibility & Application
PGA LEAD is designed to drive a diverse demographic of participants (with consideration to the following protected classes - gender, age, race/color, national origin/ancestry, sexual orientation, disability and veteran status).
PGA Members who meet the following criteria are encouraged to apply for one of up to 15 slots in the 2019-2020 Class of PGA LEAD. Please note that PGA of America National Staff is not eligible to apply for PGA LEAD. 
Class A PGA Member for at least one year and in good standing
Aspires to serve in a national volunteer leadership role within the Association
Is committed to actively participating in monthly video conferences and related assignments
Is committed to participating in PGA LEAD for two years (2019-2020), including PGA LEAD activities at the PGA Merchandise Show and/or PGA Annual Meeting during the program term.
Is committed to making a PGA LEAD presentation at a PGA Section Meeting at the conclusion of the program as an inspiration to others. 
The application for PGA LEAD Cohort V is available here.
For more information, contact the PGA of America's Inclusion & Diversity Educator, Linnet Carty at LCarty@pgahq.com or (561) 630-1798.